THE CHURCH OF SCIENTOLOGY
AND CELEBRITY CENTRE LAS VEGAS
Welcome to the Church of Scientology and Celebrity Centre Las Vegas.
Since 1968, we have served our parishioners, families and friends in Las Vegas. Today, it is with great pride we extend our help to all communities from a home that meets the needs of this thriving entertainment capital.
It is here we provide for a growing congregation from all walks of life, while also offering a spiritual haven for Las Vegas' artists. In that regard, as a Celebrity Centre, we fulfill our unique purpose to care for those who entertain, fashion and take care of the world. For as Scientology Founder L. Ron Hubbard—an accomplished artist himself—so aptly expressed, "A culture is only as great as its dreams, and its dreams are dreamed by artists."
Location:
2761 Emerson Avenue
Las Vegas, NV 89121

REAL RESULTS IN LIFE
Read how Dianetics is making positive changes in people's lives.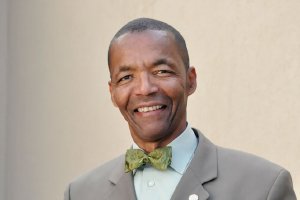 "My changes may seem unbelievable,
but I can tell you that Dianetics auditing works!"